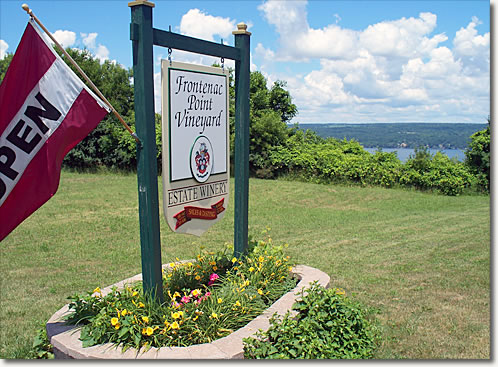 Relax on our covered deck, overlooking the vineyards and a panoramic view of Cayuga Lake, with a glass or a flight of wines. Tastings are available in the European-inspired hospitality room.
We specialize in dry red, white and rose wines but have a selection of semi-sweet white and rose table wines and fortified dessert wines.
Also available are a selection of local cheeses and charcuterie as well as gluten free and regular crackers.
Current Hours of Operation
November
Saturday: 11am – 4:30pm
Sunday: Noon – 4:30pm
Our last day open for this year will be Sunday, November 20th.
If you would like to just purchase wine, we are happy to arrange a pickup outside of our normal hours. Just call 607-387-9619 or email us at contactus@frontenacpoint.com. Shipping is also available to NY, CA, FL, AK, MN, and the District of Columbia.
Tasting Information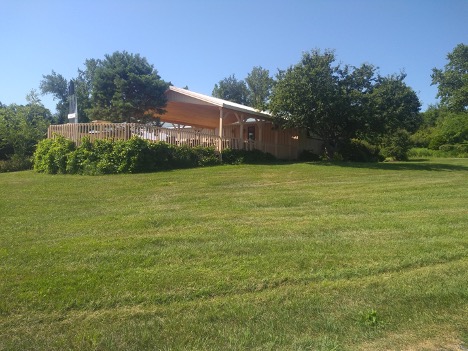 Traditional – choose five wines from our traditional list for $8.
Flights – customize your own set of 4 or try our Premium Dry red wines for $16. We also have a set of our Dry White wines or the sweeter side of our wines for $14.
Have a glass of wine to sip on while enjoying the scenery, prices range from $5 – 12.
Tastings are offered only inside. Flights or glasses of wine may be taken onto the deck. Your pets are welcome on the outside deck and they need to stay close to you. Please keep them leashed and 6 ft. from others. You can also walk them, on leash, in the vineyard or around the yard to the pond.
See our News and Notes page for information on the flights. We recommend sharing a flight tasting because of the additional pour.
Please be respectful of other patrons and their space.
We welcome walk-ins if space is available, reservations are not required at this time for groups of 6 or fewer. We highly recommend calling ahead to see if we currently have space to accommodate you.
We provide individual attention but have limited space.  In order to accommodate patrons wanting to enjoy the space and view here your time may be limited to one-hour.
Purchase Wine
If you would like to just purchase wine, we can arrange a pickup at your convenience.  Call 607-387-9619 or email us. We can ship wine within NYS, and to CA, FL, AK, Mn and the District of Columbia.