Currently Featuring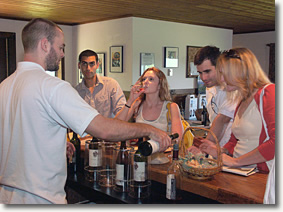 Our Flights are quite popular for comparing wines side by side and providing enough time and wine to contemplate the differences. As a direct result of Covid-19 and our patrons' requests, we have changed from only having Dry Red and Dry White flights – There are no more set flights. Instead you can simply choose 4 wines from our list and we mark the glasses to keep track of which is which! Of course we have suggestions for similar style wines to have in your flight and our staff are always happy to recommend wines based on your preferences.
If you choose to have our 2017 Barrel-Select Maréchal Foch, the price of the flight increases by $2.
Our deck is better than ever!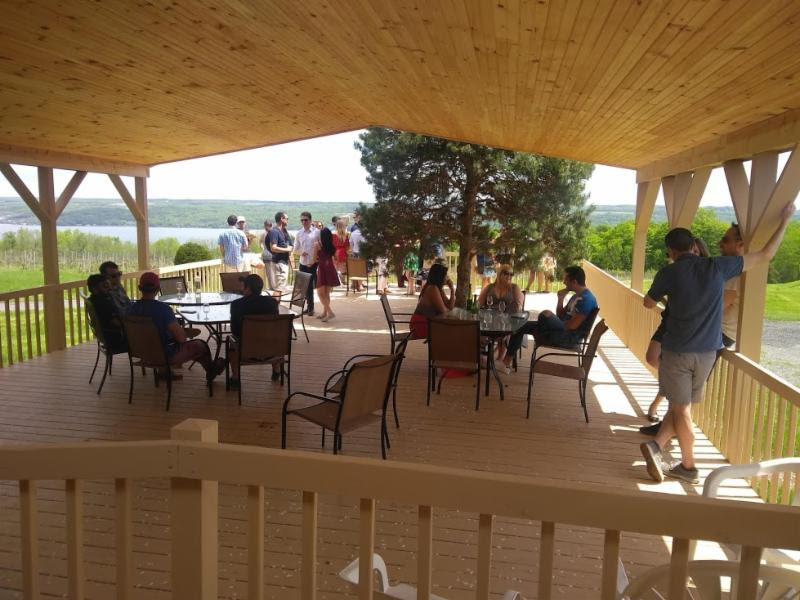 All was pretty quiet on the home front last year—until nature paid us a surprise visit last mid-November. The previous several years had been quite mild and, lulled into complacency, we left the canopy up longer than usual. Alas, the steel and canvas structure that shaded our deck for 17 years could not withstand a foot of snow, rain, and wind.
Whoops.
Not to be defeated by nature we took the opportunity to build something bigger, more open and more welcoming!
Cork vs. Screw Top (Stelvin)
Is one better than the other?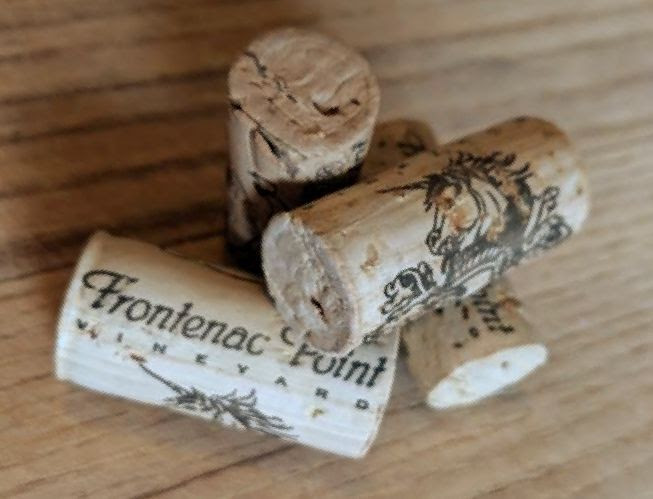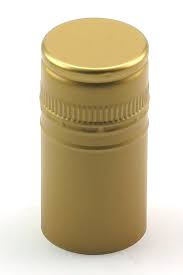 To give you a glimpse inside the Finger Lakes wine industry, the general consensus among larger wineries is that Stelvin is a superior closure for any wine—even the venerable reds that we are told to age for 5 to 10 years.
The reason is simply economics; cork-closed wines have an average 5% rate of going bad whereas Stelvin has a much, much lower rate of failure, which means fewer unlucky people who might complain or bring bottles back to be replaced.
And the reason you might still see those larger wineries use corks for their full-bodied red wines? The answer is again economics. The perception that these red wines need corks to allow for bottle-aging lingers on in consumers' minds, and the screw top closure just doesn't seem to inspire the people who are interested in buying such wines. So what about us here at Frontenac? Well Jim is a staunch old guard vintner who really likes his corks and so you will continue to see them here for the foreseeable future. The rest of us? The convenience of a screw top is just too nice to pass up so we have used Stelvin closures for some of our white wines.
Jazz and Boots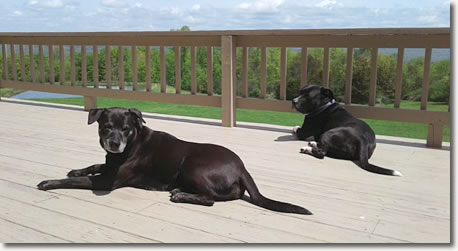 We adopted our 13th and 14th vineyard dogs, Jazz and Boots, from Paws of Valor Animal Rescue in Tennessee in 2017. They were together for more than five years growing up in Detroit. Their story is amazing, as is their first owner who surrendered them because of a personal health issue but wanted them to stay together. Here they are enjoying life on the farm as they wait to go out to the vineyard.