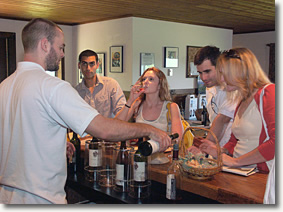 The tasting room experience is the result of the varieties of grapes we grow and the weather during each growing season. Because we chose to be licensed by the Federal Government, in 1982, as an Estate Winery we can use only the grapes we grow on our property to make our wines.
2021 was a wet summer. The Vitis Vinifera varieties we grow, Chardonnay, Riesling, and Pinot Noir, were affected by mildew. The European Hybrid varieties we grow, Maréchal Foch, Seyval, Chambourcin, and Vignoles were not affected. They are more sustainable – tolerant to climate challenges and disease than Vinifera varieties.
Then 2022 was a hot, dry summer! Because of scant rain/water most of our grapes didn't ripen with a full character of taste, sugar, and acid balance. They hardly had any juice in them! We chose to not harvest the unripe grapes.
Where is this going?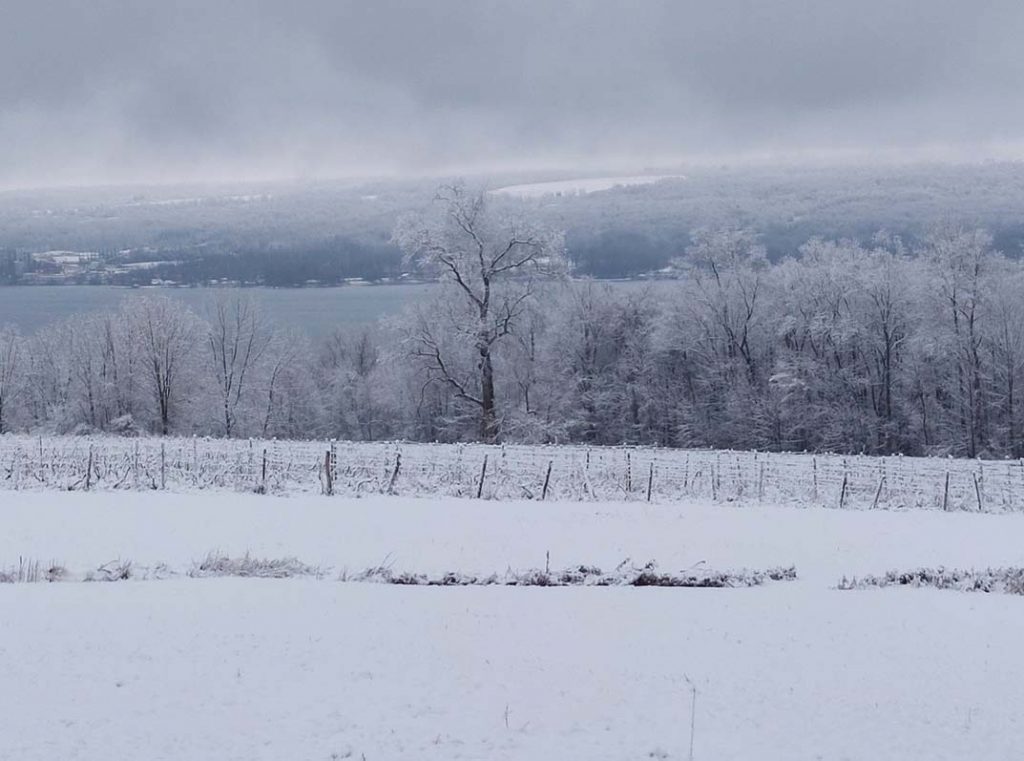 Wine is a farm product. Soil, weather (winter too), and cultural practices are the foundation of wine. The winemaker at a small winery simply turns what the vineyard produces into wine. Well, it's not so "simple" but it's done with little or no manipulation. Consequently, if the vineyard doesn't produce high quality grapes in a given year, there's little the winemaker can/will do to make an exceptional wine. Thus, in those years we choose to not make some wines.
At Frontenac Point Vineyard – Estate Winery you can learn about the various methods of winemaking as well as walk in the vineyard and see our winery cellar. While formal tours aren't always available, you'll still learn about wine-growing and wine-making while talking with the owners and staff.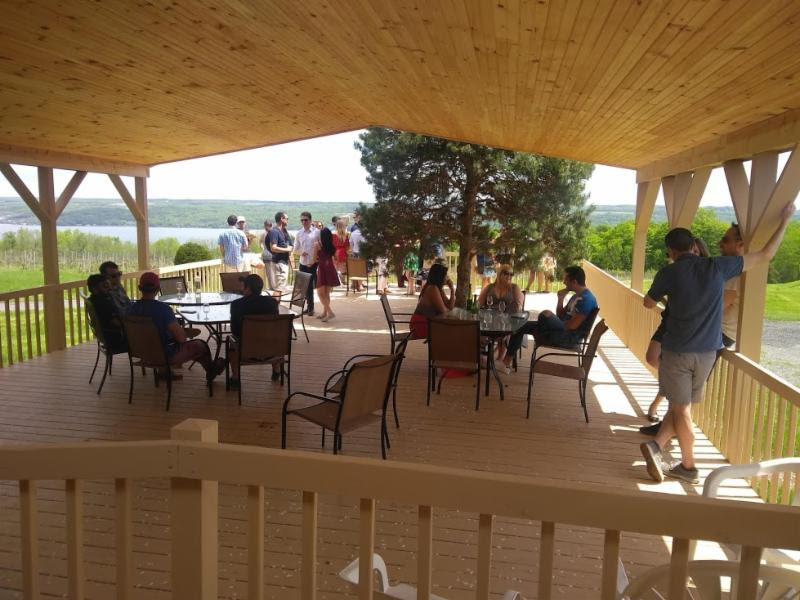 You can bring a picnic or we have available for purchase local cheeses, charcuterie, pita crackers and gluten free crackers, add a glass of Frontenac Point Wine and enjoy the view. But due to limited space if people are waiting, your time may be limited to one hour.
New Releases
2017 Proprietor's Reserve is a blend of Zweigelt, Chambourcin, Chelois and Maréchal Foch.  This dry red has medium body with notes of dark chocolate and blackberry.  It was aged 3 years in oak. We decant it about 2 hours before serving it with any red meat, hearty pasta, or turkey.  $31 a bottle
Early Night is like our white port-style dessert wine, Starboard, but it was barrel aged for an additional 5 years and has an 'orange' tint.  It looks pretty in a glass. Serve at room temperature for a slightly sweet, smoky, sherry-like aperitif.  Or chill it for sweeter tasting honey-apricot flavors. We call it Early Night because it will be an early night if you consume too much.
19% alcohol. $30 a bottle.
Our Flights are quite popular for comparing wines side by side and providing enough time and wine to contemplate the differences. As a direct result of our patrons' requests, we have changed from only having Dry Red and Dry White flights. We have added a set of our sweeter wines or you can simply choose any 4 wines from our list and we mark the glasses to keep track of which is which! Of course we have suggestions for similar style wines to have in your flight and our staff are always happy to recommend wines based on your preferences.
If you choose to have our 2017 Barrel-Select Maréchal Foch, the price of the flight increases by $2.
Jazz and Boots
We adopted our 13th and 14th vineyard dogs, Jazz and Boots, from Paws of Valor Animal Rescue in Tennessee in 2017. They were together for more than five years growing up in Detroit. Their story is full of love and tragedy. Now they enjoy life in the vineyard!