Currently Featuring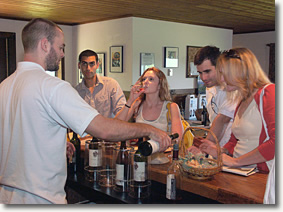 Our Vertical White Flight and Red Flight are popular because you can do side-by-side comparisons. The Vertical White Flight shows the effects of the weather during each growing year, and the Red Flight shows how blended grapes compare with the varietals.
The wines on the Vertical White Flight are the 2009, 2012, and 2013 Chardonnays – all dry (0% residual sugar). The wines on the Red Flight are also all dry: 2013 Proprietor's Reserve, 2013 Reserve Maréchal Foch, 2013 Pinot Noir, and 2014 Chambourcin.
Juniper Hill Bed and Breakfast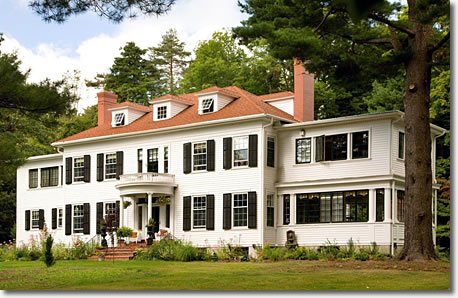 Need a place to say while you're visiting Frontenac Point? Only five miles from us is a five-star Bed and Breakfast – Juniper Hill on Elm Street in Trumansburg. It's a three-minute walk from the B&B into the heart of Trumansburg (home of the Moog synthesizer!) where there are several restaurants and shops. Among the many things Juniper Hill is known for are their hospitality, gourmet breakfasts made to order, and The Gallery at Juniper Hill – an art collection primarily consisting of American Impressionist paintings from the early 20th Century. The collection is exhibited throughout the mansion as well as in the guest rooms.
Cornell Reunion 2018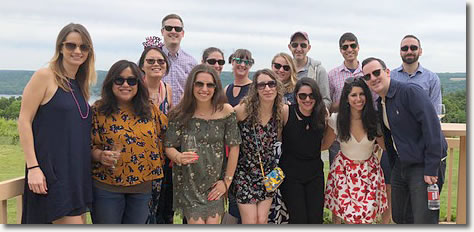 Cornell Reunion 2018 brings many people to the Frontenac Point tasting room. Here for their 10th Reunion are graduates from several colleges who spent Saturday morning tasting and touring the vineyard and winery.
Seneca White Deer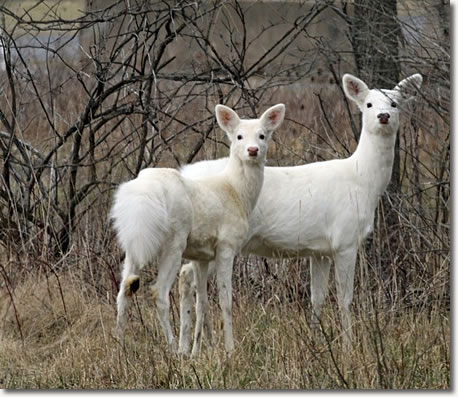 After more than 70 years of isolation, a portion of the former Seneca Army Depot is open for visitors to see the world's largest herd of white, white-tailed deer, learn their fascinating story, and see the intriguing remains of the U.S. Army's former weapons storage facility.
A 90-minute, guided tour features not only the deer but also bald eagles, and other birds and mammals in their natural habitat. Rounding out the tour are a visit inside one of the earth-covered storage igloos (they are eerie) that once stockpiled all types of weapons, a trip through a personnel shelter, and hearing about the Depot's military history.
The tours start at the Deer Haven Park Welcome Center on Route 96A, about 30 minutes north of Frontenac Point Vineyard & Estate Winery. This is another reason to visit the Finger Lakes; other areas of the world have wineries, but only the Finger Lakes in New York has the herd of White Deer!
Visit the Seneca White Deer website for reservations.
Jazz and Boots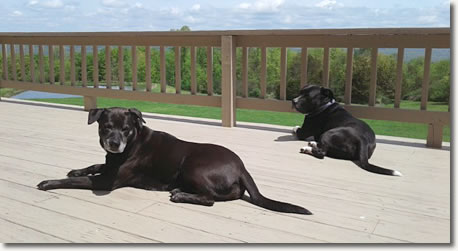 We adopted our 13th and 14th vineyard dogs, Jazz and Boots, from Paws of Valor Animal Rescue in Tennessee in 2017. They were together for more than five years growing up in Detroit. Their story is amazing, as is their first owner who surrendered them because of a personal health issue but wanted them to stay together. Here they are enjoying life on the farm as they wait to go out to the vineyard.