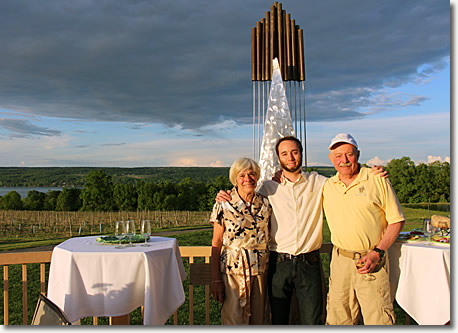 While employed by the New York State Department of Agriculture and Markets, Jim Doolittle (Cornell University – CALS '67) worked with the Governor and Lt. Governor's offices to help pass legislation in 1976 allowing NYS to issue 'Farm Winery' licenses. While in the Public Relations Division Carol Strassburg Doolittle (Good Counsel College/Pace University '68) helped design media and public awareness programs about wineries and other farm commodities.
One day they decided that owning their own winery would be an adventure! In 1978 they purchased land with a successful history of fruit production and a panoramic view of Cayuga Lake and planted their first three acres of vines: Chardonnay, Riesling, Pinot Noir. Each year they planted more vines and included European developed 'hybrid' vines including Maréchal Foch, Chambourcin, Seyval Blanc, and Vignoles. In 1982 Frontenac Point Vineyard – Estate Winery was issued NY Farm Winery #44 license.
Those European hybrid vines provide stability being more disease resistant and adaptable to weather changes than some Vinifera varieties. Both make award winning wines when vinified properly.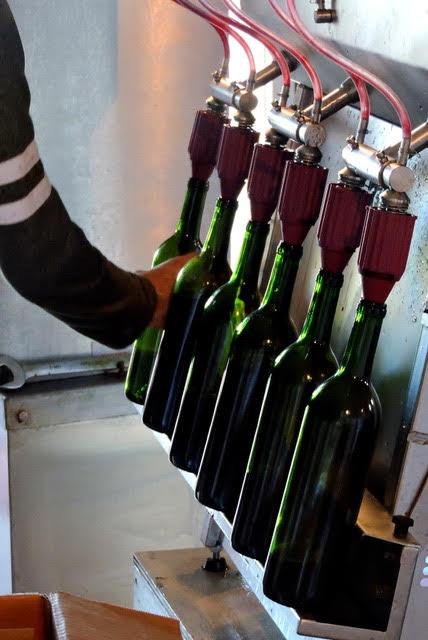 Beginning the estate winery with only a 400-case production, they decided to keep a hands-on, family approach and their son, Lawrence, (Rice University '09) now will make decisions as the second generation.
Frontenac Point Vineyard – Estate Winery is on the west side of Cayuga Lake. All of the grapes used to make our wines are grown in our vineyard next to the winery. Slopes of low elevation protected by a microclimate influenced by Ontario and Cayuga Lakes provide a long growing season during which the grapes ripen perfectly.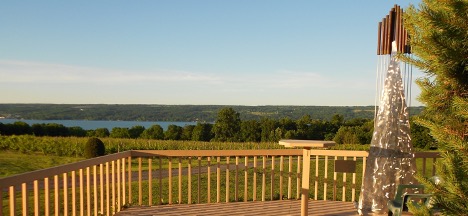 The combination of estate-grown grapes giving total control of harvest quality, the Cazenovia and Aurora silt loam soils, climate and the hands-on winemaking techniques produce wines that are truly appellation Cayuga Lake.